Health & Safety at Link-On
Link-On Communications is truly dedicated to the Health and Safety of its employees.
The Management of Link-On is vitally interested in the health and safety of its employees. The protection of employees from injury is a constant objective. Link-On will make every effort to provide a safe and healthy work environment.
All managers, supervisors and workers are dedicated to the goal of reducing the risk of injury.
Our safety training program consists of extensive in-house training and outsourced sector specific training that meet regulatory requirements performed by a certified instructor. We follow industry best practices as set out by CSA, WSIB, OHSA and Canada Labour Code 2. We are also compliant with both Cognibox and Comply Works systems.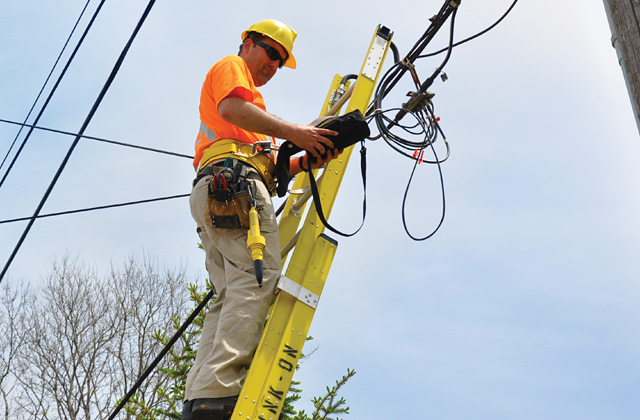 Safety
WE DON'T LEARN SAFETY BY ACCIDENT – WE LEAD BY EXAMPLE!
Injuries, incidents and occupational illnesses can be prevented.


Link-On is committed to protecting the health and safety of our employees and the general public. Our mandate is to have zero injuries, incidents, occupational illnesses or accidents. Your Safety is Paramount!

Our "360 Degrees of Accountability"


Management and employees are expected to take a personal interest in their own safety as well as the safety of their co-workers. This includes providing the proper protective equipment and supervision, completing mandatory training, addressing hazards, and regular communication and tailboard meetings.

We promote off-the-job health and safety for our employees.


Link-On's emphasis for the health and safety of our employees extends beyond the workplace. An off-the-job injury can be as devastating and impactful as one suffered on the job.

Continuing education and training


Link-On's established safety program has been proven to be comprehensive and effective compared to industry standards – but we don't stop there. We are committed to proactively managing our safety performance and compliance training to strive for zero injuries, incidents and occupational illnesses and collectively embracing the Safety culture of our company. Our safety and policy committees meet regularly to uphold our mandate and improve processes, policies, and procedures to ensure that everyone returns home safely… every day!